We Are Registered Master Plumbers
To become a master plumber you must perform a three year apprenticeship then take the Journeymen test. You stay a Journeyman for one year and then take the Master Plumber test.
Plumbing Code
The purpose of the plumbing code is to ensure the proper installation of systems for furnishing potable water, for sanitary sewage disposal and storm drainage; and to insure public safety and health as affected by the installation of plumbing. Wrench
Plumbing is the practice of utilizing materials and fixtures for the installation, maintenance, extension, and alteration of all piping, fixtures, plumbing appliances, and plumbing in connection with sanitary drainage or storm drainage facilities; venting systems and public or private water supply systems, within or adjacent to any building or structure.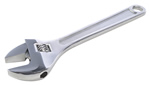 Plumbing Licenses
To obtain plumbing permits, the applicant must be a licensed plumbing contractor or a homeowner installing his/her own plumbing, a building sewer, or private sewer. The City of Johnstown requires the plumbing contractor to record his or her current plumbing contractor license number on the permit application.
Permits for a building sewer/private sewer or water service can only be issued to master plumbers. Contact should be made with the City to determine any local requirements relating to water services and building sewer installation which may be in effect.
Subsection 1448.08 of the Codified ordinances of the City of Johnstown ia supplemented and amended to include the following:
No person other than a registered master plumber or registered journeyman plumber in his or her employ (registered apprentices excepted), shall install, alter, repair or make any connection with any drainage pipe, storm pipe connected to storm sewer syatem, medical or industrial gas pipe, soil pipe, waste pipe, waste pipe, vent pipe, or water pipe.