#2 – T.J. Keklak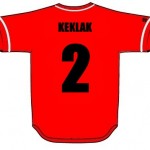 2012 Inductee
T.J. Keklak wasted no time asserting himself as a vocal leader on the 2004 Boilers team. Even as a thirteen year old, his chatter could be heard from the first inning to the last inning of the game. Coming out of little league, he brought sound defensive to the team's second base position while adding a left-handed stick. As a fourteen year old, his body and bat caught up to his mouth and glove. The result was a solid two-hitter with a .389 batting average and above 90% fielding average. He helped the Boilers capture their 2nd & 3rd City Championships and their first ever World Series berth. Despite his great numbers, TJ is most remembered for his fight. He was the epitome of hustle and thrived on intense competition. He left his heart on the field each and every game. Another important characteristic TJ displayed was his class. Although he was part of a group of hard-nosed "dirtballs," he always demonstrated dignity and respect for the game and himself. His demeanor served as an example to his Boiler teammates years ago and an example for future Boilers to attempt to mirror.
#3 – Tim Ripple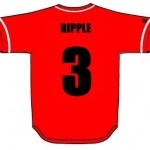 2012 Inductee
Many people, especially athletes, "talk the talk", but few actually "walk the walk." In his two years with the B. Hale Boilers, Tim Ripple excelled at both. Tim immediately posted great numbers by batting .396 as a thirteen year old. With a solid initial season under his belt, Tim emerged as a confident 14 year old, ready to lead by example and anchor the team's shortstop position. He hit an impressive .442 with 5 home runs as the team's lead-off hitter. Tim also contributed in the pitching department with a 0.58 ERA and 3-0 record. Tim's spot in the lineup was ideal for his character. He loved being the first person to walk up to the plate for the Boilers and get things going. He loved firing up his teammates with the token "war paint" he made out of his eye black. Not even injury could slow Tim's drive as he played through leg and elbow issues as a 14 year old. That determination and competitive spirit is what led his fellow Boilers to look to him as the emotional leader on the team. His leadership, skill, & spirit helped push the 2005 squad to a place where no Johnstown team had ever traveled: The Pony League World Series.
#4 – Brandon McLaughlin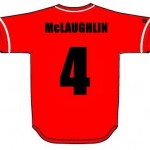 2011 Inductee
Brandon McLaughlin was one of those "Strange Rangers" who found their way from Forest Hills down to the City League to play for the Boilers. We always joke that the guys we get from out there are a little different, but it's not that often that a 13-year old serenades his fellow teammates with Willie Nelson songs! The coaching staff did not mind however, because while Brandon's voice may not have always been in tune, he was usually making sweet music on the field. As a 13-year old, Brandon almost immediately won the starting catcher's job, a position he would hold down for 2 full seasons. He was an outstanding defensive catcher who made an impact not just behind the plate, but at the plate, too. Brandon was a career .398 hitter, batting .362 as a 13, and .432 as a 14 year old. He also led the team with 6 homeruns in his second year, most of which hit some part of the Bandshell's centerfield tree! Brandon went on to play for Principle Development & the Breakers in the Johnstown Colt League, before joining St. Michael's Legion baseball team.
#4 – Brett Marabito
2015 Inductee
When most people look at the value of a player to his baseball team, they usually examine the numbers. And Brett would pass that initial test… he batted for an average of .516 and .458 in his two seasons.  He also collected 16 doubles and 34 career stolen bases.  But in Brett's case numbers only tell half the story.  Brett was a fiery competitor, the likes of which, continue to be at the core of any good Boilers' team. Brett's competitive spirit and leadership qualities helped his edition of the Boilers make it all the way to the Pony World Series.  In fact, in a season that saw a crazy carousel of coaches in the Host tournament in McCandless, it was his attitude & direction that willed the Boilers to advance on to Washington.  Brett continued his baseball career in the Johnstown Colt & AAABA leagues, as well as went on to play at the collegiate level at the University of Pittsburgh at Johnstown.  Brett currently is involved with coaching both baseball & football and will no doubt bring that same fire to that part of his career as well.
#5 – Marco Pecora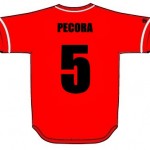 2012 Inductee
Being the first to accomplish something great usually sets an individual apart from others. Marco Pecora was a part of several Boiler firsts during his '02 and '03. As a thirteen year old, Marco was part of the first B. Hale Boilers team to advance to the City Pony playoffs, only to be eliminated by Delweld in the first round. As a 14 year old, Marco was the heart of the first Boiler team to become City Pony League Champions. Not all of Marco's firsts were of the conventional type. He was the first and most likely only Boiler ever to spend an entire trip from Pittsburgh to Johnstown in the overhead cargo bin of a charter bus. He did this on the way home from a team trip to a Pirate's game! Also, Marco was the first Boiler player to be ejected from a game. He earned this distinction after plowing over the opposing team's catcher. These firsts illustrate the dynamic personality that Marco brought to the table. Marco's courage and work ethic helped lead him and his teammates to achieve new things for the Boiler franchise; however, his individual hustle and gritty play provided an example that Boiler players have heard about from the coaches year after year.
#7 – C.J.Verostick
2010 Inductee
C .J. Verostick was part of the first class of Boilers to try out & play in the city Pony league for the Boilers franchise. He was also one of the last of a group of players to come from the VE Erikson Little League. C.J. had an immediate impact as a Boiler from the pitchers mound. As a matter of fact, C.J. is in the Top 5 of the all-time Boilers Pitching Records in five different categories. As a 14 year old, C.J. led the staff with 7 victories and no losses. After his years as a Boilers pitcher/first baseman, C.J. went on to play for Principle Development in the Johnstown Colt League. He followed that up with playing two years with the Richland-Windber 56ers Legion team, before joining Principle Development in the AAABA league. After a successful high school career at Richland, C.J. attended Penn State-Altoona for his first two years of school before attending Penn State, main campus.
#8 – Carter Lehman
2013 Inductee
Three things lay the groundwork for a successful pitcher: poise, command, and sound mechanics. Many pitchers spend their entire careers developing and mastering these traits. Carter Lehman had them in his repertoire at age 14. Carter played his 13 year old year in the Johnstown Pony League with the Haven franchise. He made the Boilers 2005 squad and immediately had an impact. Although he was an outstanding hitter with a .407 batting average, 44 RBIs and 5 homeruns, Carter is most remembered for his dominance on the mound. He led the team's pitching staff with 11 wins and no losses. Add to that his 93 strikeouts and 0.53 ERA, and it's just outright impressive. Carter's stats don't tell the full story of his efforts during his 14 year old season. He often was counted on to face many of the league's toughest teams. His most memorable outings often took place against the Boilers biggest rival, and now defunct franchise, Ray's Nurseries. Ray's was managed by current Boilers Coach, Koko Pfeil. Carter was part of even more Boilers history by being the starting pitcher for the franchise's first ever Pony World Series game. Throughout all of his amazing accomplishments, his superior work ethic and attitude remained a constant and helped cement his legacy in the Boilers franchise history.
#9 – Dan Gray

2013 Inductee
Dan Gray quickly earned the nickname "Aqua Man" upon becoming a Boilers due to his unique and rather slow running style during his 13 year old season. Although the coaching staff joked about his speed, they knew that what he may have lacked in speed early in his Pony career, he more than made up for it with an abundance of heart and leadership. In his two years with the team, Dan is often remembered for his way with words and quick wit. His choice of position as a catcher suited this aspect of his personality well. A baseball team's catcher is essentially the equivalent of football team's quarterback. The defense depends on his ability to read the play and direct others. Dan mastered that leadership role. He was a fearless, tough figure behind the plate in both of his seasons with the Boilers. Dan blocked and framed pitches as well as anyone, while also standing his ground to runners when needed. He became a fundamentally solid, well-rounded catcher. Dan was a formidable offensive threat as well. As a lefty bat, he hit .469 and .416 in his two seasons. He was a great contact hitter with the occasional & timely power. One of the most memorable moments of his Pony league career took place in his final game in a Boiler uniform. Dan hit a late-inning, game winning home run in the deciding game of the 2006 championship series against Ideal Market.
#11 – Sam Watkins
2011 Inductee
Every once in awhile, you get to watch a player like Sam Watkins play the game of baseball. Regardless of their age, these guys can make the sport look so simple. Sam is one of those blessed individuals. Coming from a family line of fine baseball players, it would have been natural to expect something special from Sam, and he still would have surpassed those expectations. He was a quiet player that let his actions on the field speak more than any words could have done. As a 13-year old Sam batted .425, only to follow that up with a .566 average in his second year. Sam's stats are some of the best in Boilers' history: He is in the top 5 in numerous all-time Boilers' hitting stats: #1 in Hits with 43; #1 in Doubles with 14; #4 in Plate Appearance with 91; and #5 in Batting Avg. at .566; But the records don't stop there! Sam left little doubt about his prowess from the pitcher's mound. Besides dominating Boilers' opponents, Sam dominates the Boilers' all-time pitching records, too! He is: #2 in ERA at 0.24; #1 in Games Started & Pitched with 10 and 12 respectively; #1in Innings Pitched with 61; #1 in Strikeouts with 83, #1 in Strikeouts per Game at 11.86; and #1 in Wins with 9. Needless to say, those kind of numbers speak for themselves. After the Boilers, Sam played for Principle Development & Roberts PBS in the Colt league, before joining Martella's of the AAABA League. Sam went on to Allegheny CC (Md.) where he played in the Junior College World Series. Sam continued his collegiate baseball career at Akron where he was named to the Academic All-MAC team as a junior.
#11 – A.J. Rievel
2014 Inductee
Every Coaching brings many challenges, and one of the most difficult of which is projecting an athlete's development. Potential isn't everything, and intangibles like heart and discipline often make or break long term success. AJ Rievel stood out among his peers in little league. He was the biggest player on his All Star team and also possessed the loudest vocal chords. He had obvious talent and heart but the question of how coachable he would be was a little unknown. However, AJ showed up for practices as a quiet 13 year old who was attentive, dedicated and respectful. In his first season with the B Hale Boilers, AJs hard work resulted in a .359 batting average as an outfielder for the 2005 team. Even though he saw limited time on the mound that year, he gained valuable experience that would lead to an offseason to focus on getting the most out of his abilities. The 2006 season resulted in a third straight city pony championship for the franchise and much of that success was a result of AJs individual efforts. He batted .313 with 4 home runs as a starting outfielder. But, his greatest contribution came from the mound. AJs strong left arm and powerful lower body allowed him to stifle hitters with a heavy fastball and sharp breaking ball. He led the team in ERA (1.80) and strikeouts (68) placing himself among the franchises elite pitchers. In addition to all of his success, he is still remembered as someone who always followed and respected the Boiler way.
#10 – Brian Laurito
2016 Inductee
Sparky Anderson once stated, "I don't want to embarrass any other catcher by comparing them to Johnny Bench."  When the Boilers coaching staff sits back and reflects on players who have caught for this franchise, Brian Laurito remains at the top of that list.  And that is really saying something, because that is the one position the Boilers have been most solid at year in and year out.  Brian, or "Bernie" as some of his teammates would call him, was like a 5 star general while playing the position.  He commanded the field, framed pitches like no one else, and was gritty enough to block any pitch.  He owned the plate on any close play (even once knocking a kid out!). It was in a base-runner's best interest to dare not run on him, otherwise their next steps were most likely back towards their own dugout.   Needless to say, he was the backbone of a very strong Boilers team during his career.  What's more, his prowess behind the plate was equaled by his skill at the plate.  As a 13-year old battling through injuries, Laurito still managed to hit .556.  During his 14 year old season, Laurito shattered the hitting record by batting an absurd .667 (30-45) in city play, a record that had stood until 2015.  Brian batted in the clean-up position, a role he fulfilled quite nicely, belting 6 doubles, 3 triples, 7 homeruns, and 42 RBIs.  Brian went on to play baseball in high-level travel ball, high school, AAABA and collegiately at Clarion University.
#2 – Ben Legath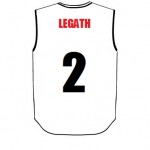 2016 Inductee
Not many people have had the chance to don a Boilers jersey for more than the normal 2 seasons.  And not many who have put on that jersey have possessed the raw ability of Ben Legath.  Due to a change in the age requirements for Little League & PONY baseball, Ben was given an opportunity to forego his "12-year old" year in Little League and move on to PONY.  It was an opportunity that Ben would make the most of.  Ben would become equally as dominant on the mound as he was at the plate as his career progressed.  Legath raised his average each year, from .345 to .441 to a record-book worthy .635 his final season as he became a disciplined & deadly hitter.  In his 14-year old year Ben hit 9 homeruns and drove in 50 RBIs in City play.  As impressive as some of those numbers are, Ben made his most significant mark from the mound.  Ben had a hard fastball with great pop, and a ridiculous knuckle curve that even opponents loved to marvel at.  In just 54 innings of work in the City, Ben amassed 13 wins and 101 strikeouts.  And most memorable and remarkable was his World Series performance against perennial powerhouse Puerto Rico.  Ben held Puerto Rico in check earning him the franchise's only win (6-2) against an International team.  Ben went on to shine in his days as a Colt, AAABA, & high school player.  He also finished his collegiate career earning All-American honors at Mount Aloysius College.
#5 – Zach Solarczyk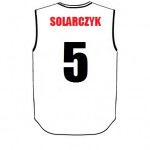 2016 Inductee
"We gotta have that kid, he is going to be really good ballplayer"… this a statement made by Coach Day in August 2006 during the Boiler tryouts.  In that simple statement, 9 months before Zach Solarczryk ever played a Pony League game, Coach Day could not have been correct.  Zach was a must-have player with a simple philosophy – don't talk a big game, just show up and walk it.  And that's just what he did, with production every single game.  Due to his quiet demeanor, Zach was one of the most underrated players during his career.   However, Zach's numbers speak for themselves as he was a career .521 hitter for the Boilers in 2007 & 2008, hitting .500 or better in both seasons.  Zach is quite arguably the best 6-hitter in franchise history, always seeming to square up any pitch and drive the ball hard up the middle or to right centerfield.  The contact he created in this spot allowed runs to advance and score, as he produced 29 RBI's from his 6 spot.  On the base paths, he created even more scoring opportunities.  In his career, Zach scored 50 runs just in City play alone.  He also produced offense by stealing bases, as he lead the team in his 14 year old year with 24 successful attempts.  And probably his most memorable attribute was his extremely quick hands.  Although being flashy was not his style, he goes down as one of the best at turning a double play from the 2B position.  Zach was an all-around player at the Pony Level.  A characteristic that suited him as he went on to have a successful baseball career at the Colt, AAABA and high school levels.
#12 – Brad Dale
2009 Inductee
It starts with a nickname-that's how you know you've made it! "Smiley" was one of the first group of players to play two years for the franchise and thus be considered a career Boiler. Brad had an immediate impact on the team. He played in 40 career games over his two years with the club. As a top of the line-up hitter, he had a career on-base-percentage of .408, 18 RBI's and 12 stolen bases. Brad was a team leader and everyday shortstop. As a 14 year old, Brad also helped the team as a tough pitcher with a nasty curveball. After leaving the Boilers, Brad went on to help lead the Stingers Colt league team to a City Championship. He went on to play 2 years with the Richland-Windber Legion, before joining the Renegades in the AAABA league. After a stellar high school career at Windber, Brad attended UPJ, where he continued his baseball career through his freshman & sophomore seasons.
#13 – Brad Smith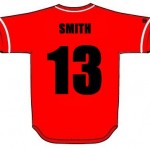 2009 Inductee
"Smitty" was also one of our first career Boilers. He played in all 40 of his games over his two years with the club. Even as a 13 year old, Brad brought a certain pop to the Boiler lineup. He had a career batting average of .349, and .708 slugging percentage. An amazing stat, Brad lead the Boilers in home runs in both his 13 & 14 year old years. He also added 39 RBI's over that span. Brad played primarily as an outfielder and catcher. "Smitty" also helped lead the Stingers to their Colt Championship. He went on to play 1 year with the Conemaugh Valley Legion, before joining the Architects of the AAABA league. He then switched to play his final two years of AAABA with Delweld. There, he twice got to taste what it is like to play in front of the hometown crowd in Johnstown's National AAABA tournament. After a successful high school career at Greater Johnstown, Brad attended Lock Haven, where he continued his baseball career, where his 1st college hit was a towering homerun…. it's nice to see some things never change!
#13 – Austin Urban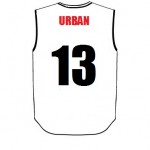 2015 Inductee
Determination just might be a characteristic that most defines Austin Urban.  Austin only had a one year stint as a Boiler, signed by the Boilers as a skinny, slap-hitting shortstop with an unrivaled attitude.  By the end of his Boiler days, Austin had become a rangy shortstop who could launch the ball well out of the park.  A large part of Austin's success came in the ability to be coachable, improve on his strengths, and eliminate his weaknesses.  As a member the 2007 Boilers team, Austin hit .558, had on base percentage of .663, 43 hits, including 9 homeruns & 10 doubles.  He scored 43 and stole 27 bases.  Austin's name's still etched in the Boiler Record books for runs scored, hits, and plate appearances.  Through his determination of improving as a hitter, Austin used his leadoff skills to jump on opposing pitchers every game, as well as quarterbacking the defense.  Austin help set the precedence for all future Boilers, the goal of getting to the Pony League World Series.  One of the most defining moments of Austin's year may have come after losing the opening game of the World Series to a very dominate Puerto Rico team.  Austin simply stated "Man, I got to get better."  It may have been through this experience, his determination to play baseball as a career blossomed.  Austin has become the only player ever in Boilers franchise history to play the game as a professional.  In 2010, Austin was drafted as a Right Handed Pitcher in the 27th Round by the Baltimore Orioles (he opted not to sign).  In 2012, he was once again drafted by the Chicago Cubs in the 41st Round, where he began his professional career.  Austin finished the 2015 for the Fredrick Keys, a High Class A Franchise of the Orioles, in the Carolina League.  We continue to support and cheer on Austin as he continues chasing his dream of playing Major League Baseball.
#14 – Travis Rearick
2010 Inductee
There has always been something unique about the players that have come to the Boilers via Forest Hills. Travis should have been the first indication that something is a little different in the boys from Rangerland! Nevertheless, Travis provided more than entertainment and great attitude, he provided instant production upon joining the Boilers in 2002. Travis became a career .366 hitter at the plate and an even bigger force on the mound. After developing his own experimental sinker-grip, he dominated hitters in route to a 0.64 career-ERA. Travis also started a Boiler tradition that has continued until this very day. The echoed "Hoo-Rah" chant that follows Boiler round-trippers, can be credited to Mr. Rearick. While a Boiler, Travis played primarily as an infielder, but he later went on in his playing career to star as a catcher. Travis continued his baseball career by playing for Principle Development in the Colt League. From there, Trav played 2 years with St. Michael Legion. After a successful high school career at Forest Hills on both the diamond and gridiron, Travis chose to attend Mercyhurst College and play college football.
#15 – Andy Rubal
2010 Inductee
Andy was a member of the 2002 & 2003 Boilers. Andy played a huge role in bringing the first title to the franchise. He was a speedy, lead-off hitting, centerfielder that displayed the skills that warrant that coveted label of a "five-tool" player. Those skills were readily on display from the beginning of his first year. He hit .437 as a 13-year-old (good for 2nd best on the team) and led the team with 31 hits. Andy continued to perform well at the plate, hitting .471 in his second year, and adding 28 stolen bases. Andy was also one of the last true "closers" that the team has used on the pitchers mound. After his time in the Pony league, Andy played Colt for Principle Development Colt and continued his playing career by joining the Windber-Richland 56ers Legion team, before returning to the City league for his final two years as a member of the AAABA's Principle Development. Andy was also a standout during his career at Richland High School. This enabled Andy to move on to play college baseball for the University of Pittsburgh at Johnstown.
#15 – Ryan Sylvia
2015 Inductee
The old adage "If you can't beat 'em, join 'em" held true for Ryan Sylvia as he decided to try out for the Boilers for his third season of PONY baseball. Ryan was a standout player for the Ideal Market franchise in 2005 and 2006. A rule change regarding birthdates allowed Ryan & others a third season in the Johnstown PONY League, and the Boilers coaching staff couldn't have been happier to have him.
Ryan brought dominant left-handed pitching and a potent bat to the Boilers. He was 5-0 with a 2.23 ERA and 45 Ks on the mound during City play.  He also posted a .573 batting average with 45 RBIs, 43 hits, 9 for home runs. A lot of those numbers are good for Top 10 in Boilers franchise history.  Ryan's numbers, and the team success he contributed to, were certainly memorable.  But his demeanor and sense of humor cemented his legacy in Boiler history. He earned the nickname "Evil" for his stern expression during games. He approached each at bat and hitter with unmatched intensity. He also told jokes and made wise cracks with a unique, dry delivery all his own.
#16 – Adam Hale
2009 Inductee
Adam was also part of the 1st team to be two-year Boilers. The group together earned the franchise their first winning season in 2002. Adam also played in all of his 40 career games. From his first at-bat in a Boiler uniform until his last, Adam proved that he belonged as a middle of the line-up guy and that he would be one tough out. Over his two years with the club, he had a team-leading batting average of .468, 41 RBI's and 59 hits. Adam was also the team's first player to hit .500 for a season… and he did so as a 13 year old! As a lefty, Adam was primarily a 1st baseman, but occasionally provided his services behind the plate. After his time in the Pony league, Adam was another former Boiler to be a cornerstone that helped the Stingers win a Colt Title. Adam continued his playing career by joining the Westmont-Ferndale Legion team. Additionally, he was a standout at Ferndale High School where he continued to put up impressive numbers at the plate. Over his last scholastic season, Adam posted a .417 batting average, .750 slugging percentage and had 21 RBI's. He has also come back to help the Boilers as an assistant coach, continuing to put his stamp on Boilers Baseball!
# 16 – Luke Trotz
2014 Inductee
One of the quickest ways to grab the attention of manager Josh Day is to be a player who can hit. From the first time watching Luke as a 12 year old all-star, he was that "hands down, gotta have kid." Our first memories of Luke were during his 12 year old all-star season, where he launched several balls well above the tree line behind the fences at ETJ little league field. From his first days as a Boiler, it was easy to see Luke was going to make have that same impact on this franchise. Oh yeah, he continued to launch the long-ball. Probably none more memorable than the day he lead the Boilers to victory as 13 year old, hitting 3 HRs in his first 3 at bats while collecting 10 RBI's in a 16-1 trouncing over previously unbeaten Ideal Market. Luke used his powerful stature in his Boiler career to hit .469, with 13 Homeruns, and drive in 73 runs. Not only was Luke a great hitter, but he played a solid first-base, anchoring the position for both his seasons with the team. What really defined Luke was his pride in being a Boiler. Luke wanted nothing more than to win, each and every game. This was easy to see as Luke made himself the vocal leader of the Boilers during his career. Luke was the type of ballplayer who was 100% for his teammates. Luke's smile was usually the biggest when his teammates succeeded. As the emotional leader of the franchise in 2006 and 2007, he helped lead the Boilers to their 4th& 5th Consecutive City Championships and their 2nd Pony League World Series appearance. Tonight we honor Luke for his pride and commitment to the Boilers franchise, while teaching his teammates and coaches to be excited about being a Boiler every day. His pride still glows brightly today. This year as the Boilers were down 1-0 in the Championship series, Luke gathered numerous Boilers Alumni to come and support the 2014 Boilers. True to his style, Luke cheered on "his" Boilers in games 2 & 3 to help bring home our 12th Consecutive City Championship.
#17 – Derek Baer
2011 Inductee
Like our other two inductees, Derek Baer joined the rest of the 2004 Boilers in bringing the second City Pony championship to the franchise. Derek, however, found his way to the team in a little different fashion. Derek was one of the first, of what has become a fair number of players, who made his way to the team as a 14-year old. And what an addition Derek turned out to be! Maybe it was his imposing figure standing in the batter's box, his destruction of a batting helmet with his bare hands, or the way he intensely defended 1st base (or maybe just his last name), Derek quickly became known as "Grizz" to his teammates. No matter how it came about, the name stuck and was extremely fitting. Derek's ferocious work ethic was something that immediately impressed the coaching staff. Whether it was staying after practice to ask for extra ground balls, or asking a coach to look at his swing, Derek was always hungry to get better. It has become this attitude that has since become the definition of what Boilers baseball is all about… and that is a credit to Derek. Derek's efforts paid off as he hit .519 with 5 home runs, which both were good for second-best on the team. His success continued as he played for Principle Development in the Colt League & then Robert's PBS. Derek went on to play for Meyersdale Legion and as a 4-year starter for North Star High School. Derek went to college at Cambria Rowe Business College and is currently a partner/owner of Lamonica's Restaurant in Somerset. It's no doubt that with his determination he will accomplish anything he puts his mind to do.
KEVIN COLEMAN MEMORIAL SCHOLARHIP RECIPIENTS
2011 – Carter Lehman (Mt. Aloysius College) & Brett Marabito (Univ. of Pittsburgh at Johnstown)
2012 – Ian Helsel (Mt. Aloysius College) & Jesse Cooper (Seton Hill University)
2013 – Dillon Boyer (Univ. of Pittsburgh at Johnstown) & Tony Strasiser (West Virginia University)
2014 – Nico Pecora (Univ. of Pittsburgh at Johnstown)
2015 – Jack Shirk (Marist College)
2016 – Les Paul Buchko (Mt. Aloysius College) & Andrew Frear (Notre Dame)